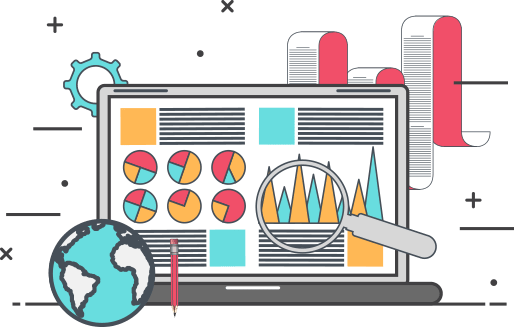 Behind every successful business is a team of individuals combining their talents to grow and putting in their efforts and valuable time to make it a brand. The Digital Marketing Team at DigitalizedEra is responsible for driving the success of many of our eCommerce clients. Our team is the heart of our Digital Marketing Agency. 
The individuals who form our core team have been selected for their skills, dedication, qualifications, experience, and passion. We don't want to offer our clients just any digital marketing services, we offer (and deliver) the BEST. Especially, to Start-Ups and Small Businesses.
When Leather Made In Italy started this organic SEO journey with DigitalizedEra, not one short or long tail keyword was in the top 100. That means not one keyword would have brought our website up in over 10 pages of Google. Now all of our keywords bring our website up on either the first or second page of a Google search. This makes me very pleased with our progress.
These people are the best in digital marketing services. They helped our business to grow with an improved organic ranking, traffic flow, and reach out to potential customers. Thanks, guys! Keep up the good work!
Super service! I would definitely recommend. They put your mind at ease and communicates very well. I look forward to the monthly reports and progress made
The best Company i have dealt with, i strongly recommend DigitalizedEra
Mr. Raj at Digitalized Era made beautiful posts for my Instagram and Facebook pages and he was kind and patient enough to help me with technical knowledge
I began an online drop shipping store with products I loved and definitely needed help expanding and reaching others. Luckily, Raj and his team with DigitalizedEra came across my store, reached out to me, and offered an SEO campaign. Raj has been so helpful, professional, knowledgeable and communicative. I'm very happy with the effort, work and progress we have seen! Raj and his team with DigitalizedEra have really helped make improvements to my store and search engine rankings. I am happy to be working with them and look forward to further improvements!