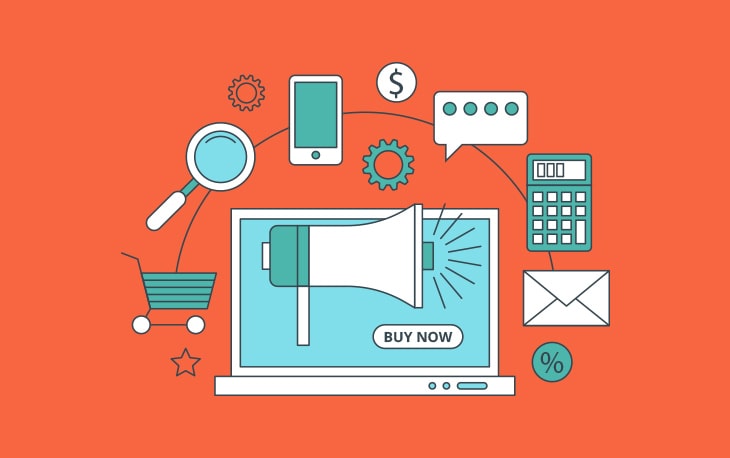 Increase Traffic and Sales with Ecommerce SEO – See the 7 SEO Checklist
Every website, no matter how big or a little requires SEO to improve its search engine rating. SEO can help you gain more organic online traffic, a higher search engine ranking, and improved conversion rates. If you sell things online and want to grow your e-commerce business, you must concentrate on SEO.
SEO can significantly aid in the expansion of your e-commerce organization. If your website is on the first page of Google's SERPs (Search Engine Results Page), you will eventually receive more visitors. More traffic equates to more clients and sales.
So, here are seven eCommerce technical SEO checklists for your online store:
Simple Site Structure – A well-designed website makes it easier for search engine crawlers to access internal pages, indexes your site more quickly, and aids in ranking. So, although you're keeping an eye on the SEO parts of your website, keep the site structure simple. This improves your consumers' buying experience by making it easier for them to find the pages they need.
Make product-specific descriptions – An e-commerce website has a lot of pages. Writing a unique product title (with target keywords) as well as product descriptions is a time-consuming but necessary task. Product descriptions that are extensive and catchy, reduce shopping cart abandonment.
Mobile-friendly Website – Most shoppers prefer to explore any website on their mobile device rather than utilizing a laptop or desktop computer. In addition, Google has opted to rank a website after first examining its mobile version. As a result, make sure your website is mobile-friendly; if it isn't, you'll likely lose a significant number of mobile users.
Use Unique Content – Duplicating information from other websites, according to Google, will not help you improve your search engine rankings. Duplicating information from other sites is a bad idea from an SEO standpoint because Google and other search engines always prefer unique and original content.
Speed Up Your Website – Without having simple and accessible navigation your visitors will find it difficult to find what they want. Examine your website's navigation and make it as simple, accessible, and user-friendly as possible.
Optimize Images & Videos – The usage of beautiful photos and informative videos on your eCommerce website is a great way to draw in visitors. However, remember to include correct and relevant Alt Texts with keywords to make your website SEO friendly.
Use 301 Redirects for Expired Listings – You should use a 301 redirect to redirect expired product listings to relevant products. If it redirects to a 404 Page Not Found page, you will lose link equity and your users will have a negative experience on your site. However, by using a 301 redirect, you can guide users to a similar offering, perhaps saving purchases.
Conclusion – SEO for e-commerce is becoming increasingly important as search engines and eCommerce grow in popularity. Following the same eCommerce SEO checklist, Shopify has risen to prominence in today's industry, making it ideal for those who don't want to deal with a lengthy setup procedure but still require quality service.